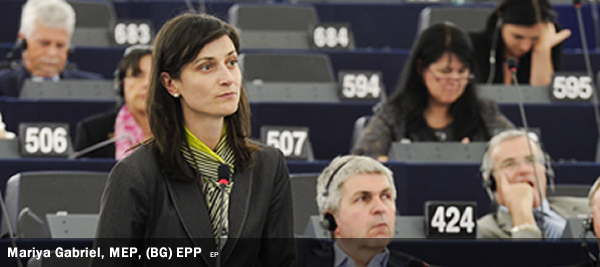 Citizens of Colombia, Peru and the United Arab Emirates should be able to travel to the Schengen area without a visa, said the Civil Liberties Committee on Monday, amending a draft update of the EU visa regulation to this effect. The Commission's initial proposal envisaged a visa waiver only for citizens of five Caribbean island nations, 10 Pacific island nations and Timor-Leste.
The 2001 visa regulation lists non-EU countries whose nationals need a visa to travel to the EU's border-free Schengen area (the "negative list") and those whose nationals do not need a visa for this purpose (the "positive list").
The committee added Colombia and Peru to the visa-free list, arguing that they meet the conditions laid down in the regulation for a visa waiver. The European Parliament gave its green light to trade deals with these two Latin American countries in December 2012.
"The determination of those third countries whose nationals are subject to the visa requirement, and those exempt from it, is governed by a considered, case-by-case assessment of a variety of criteria relating inter alia to irregular immigration, public policy and security, and to the EU's external relations with third countries including in particular respect of human rights and fundamental freedoms, consideration also being given to the implications of regional coherence and reciprocity", MEPs say.
MEPs also added the United Arab Emirates to the positive list. This revision of the visa regulation was initially intended only to add five Caribbean island nations (Dominica, Grenada, Saint Lucia, Saint Vincent and the Grenadines and Trinidad and Tobago), 10 Pacific island nations (Kiribati, the Marshall Islands, Micronesia, Nauru, Palau, Samoa, the Solomon Islands, Tonga, Tuvalu and Vanuatu) and Timor-Leste to the visa-free list.
A citizen of any of these countries would no longer require a visa for short stays (up to 90 days) in the Schengen area if s/he has a passport, whether for business, tourist or family-visit purposes. The aim is to simplify travel to the Schengen area, as well as to Cyprus, Bulgaria and Romania. It will also reduce travelling costs.
The text provides in return for the visa exemption to be reciprocated under visa-waiver agreements, enabling all EU citizens who wish to travel to these countries to do so without visas. Moreover, specific categories of British citizens who currently must obtain visas (an estimated 300,000 people mostly residing in British Overseas Territories like Bermuda and the Turks and Caicos islands), will also be exempt.
The committee vote gives rapporteur, Mariya Gabriel (EPP, BG), a mandate to start negotiations with the Council with a view to reaching an agreement.
Share this