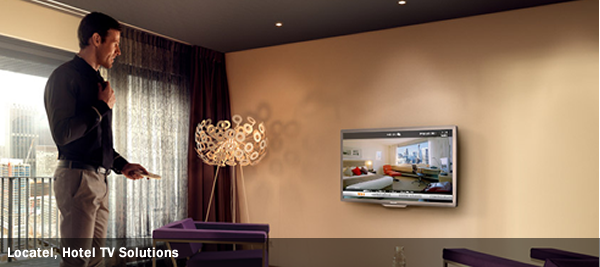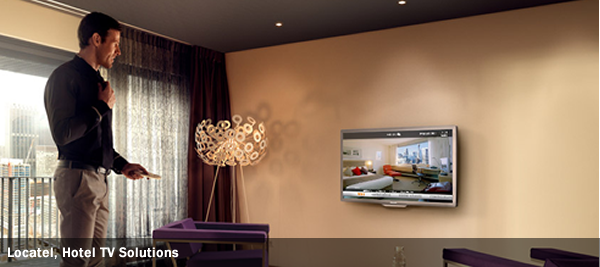 Hotel entertainment and IT specialist Locatel has teamed up with Anevia, the creators of the VLC media player, to create a new cloud-based TV system for hotels. Locatel's new Eclipse Cloud TV means that hotels can offer their guests an unlimited number of TV channels from around the world, and change them at will.
It is not unusual for upscale hotel properties to broadcast over a hundred TV channels in order to reply to guests' viewing preferences, language needs and ever increasing expectations. Until now, this typically required expensive, complex and cumbersome equipment on the premises including local head ends and feeds from multiple satellite dishes, cable systems and antennas.
Besides capital costs of installation, all of these require resources to be maintained in house. When hotels wish to change the channels subscribed to, for example for a foreign delegation of guests from a certain country, or to be able to broadcast a particular sporting event, costs are expensive and minimum subscriptions are required. In addition, changing or adding channels in such an environment often means disruption in services.
The new Eclipse Cloud TV solution from Locatel, powered by , is a service that allows hotels to add or change subscribed TV channels at the click of a button, anytime and as often as they like. All required TV content is collected and managed in a remote data centre before it is sent to the hotel through one single fibre optic cable. Anevia's expertise in streaming technologies – especially adaptive bitrate delivery – means that internet bandwidth needs are optimised, further reducing costs for the hotel.
This advanced streaming capacity also greatly improves quality, processing client requests for contents much faster and eliminating jitters in picture quality due to lost packets of data. The Cloud TV solution is fully compatible with Locatel's range of mobile TV and services.
The first deployments of the cloud-based TV solution are already underway in Europe, with more to follow in the Middle East at the beginning of next year.