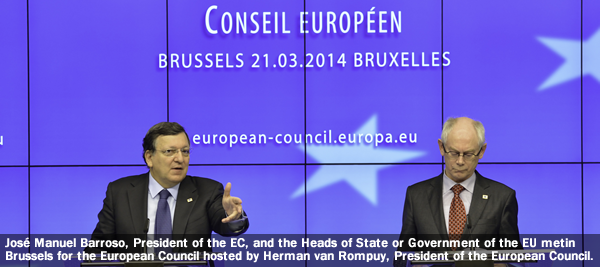 In Brussels, the Council, represented by the Greek Presidency, has reached a provisional agreement with the European Parliament on the single resolution mechanism regulation. Eurogroup President Jeroen Dijsselbloem, who is chairing the intergovernmental conference on certain aspects of the single resolution fund, also participated in the negotiations.
"On behalf of the Presidency, I should like to warmly welcome today's agreement on this key element of Europe's banking union. I sincerely hope that it will open the way for approval by both Parliament and Council within the timeframe we have set on account of the forthcoming European elections," said Greek Minister for Finance Yannis Stournaras.
"The agreed text will now be submitted to the member states, and I hope that they will be able to support it", said the Minister.
The single resolution mechanism regulation will be a key element of Europe's future banking union. It will establish a single resolution board, which will have broad powers in cases of bank resolution, and asingle resolution fund.
The purpose of the mechanism is to ensure orderly resolution of failing banks while minimising impact on taxpayers and the real economy. In principle the resolution mechanism will apply to all banks in the euro area and in those EU countries that choose to participate.
"Together we have made a very important step in restoring confidence in banks as well as in the eurozone. And this at an unprecedented speed. With the banking union, risks will be pushed back to where they belong: to the ones that are taking the risks and benefit from the risks – the financial sector – and not to the tax payer, " said Eurogroup President J.Dijsselbloem.
Once the agreed text of the regulation is approved, the intergovernmental agreement on the functioning of the single resolution fund will be concluded too.
The complete text of the regulation will be finalised in the coming days and submitted to the Permanent Representatives Committee for agreement.