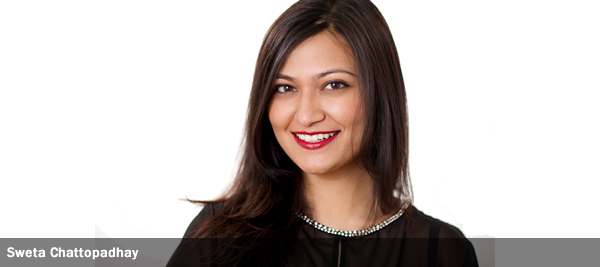 Supporting local businesses and community projects is the key to helping communities thrive. An innovative new crowdfunding platform, Localfunded, launched in late March unlocks much needed funding to help get local projects off the ground, and reward the backers of these projects with  unique rewards, perks and discounts that they can't get anywhere else. 
Founded by ex-Investment Banking and Private Equity professional Sweta Chattopadhyay, Localfunded is the first UK crowdfunding platform that is exclusively focused on projects that directly impact their local communities. With a passion for the local communities around her, Sweta saw how unlocking access to funding could enable thousands of people across the UK make a real difference on a local level. She has combined her business expertise with a passion for technology to launch a platform to make crowdfunding relevant and accessible to a new audience. 
The age of the Internet and the rise of social media have made it easier than ever to connect with people anywhere in the world, but it is what happens on our own doorsteps that makes a real difference to our day-to-day lives. A recent study* estimated that every £10 spent in a local food shop is actually worth £25 to its local economy, with small independent shops employing as many as three times more people than large supermarkets for the same amount of turnover.
Chattopadhyay said: "Localfunded offers you the opportunity to directly engage with and take ownership of what goes on in your community. Given the localised nature of the projects, it also allows potential backers to ask questions of the people behind the projects, to build a level of trust, accountability and credibility that crowdfunding sometimes lacks."
She added: "We are also connecting local "buyers" and "sellers" to enable new local projects to take place, whether it's a commercial, social or community project. In this way, Localfunded is a great online shop too, where you can get great deals on unique local products and services that you are not able to get anywhere else. This is for both consumer products, as well as advertising opportunities for local businesses."
The innovative and user-friendly ethos of the platform has already attracted a host of exciting and diverse projects, including: a girls' football initiative in Ealing, London: Goalz4Girlz, a partnership between community development specialists Motiv8 Sports and professional ladies football experts Girls on the Ball, aims to increase female participation in this structured healthy living project for a year. Using Localfunded, they are offering interesting rewards to potential backers – branded fashion accessories, tickets to tournament matches, signed goodies from football celebrities as well as great sponsorship packages for local businesses and organisations. They are also marketing the scheme to potential participant at the same time.
A South London Music and Arts Festival: The Purley Festival is a well-established feature of the summer calendar in South London. It is a not-for-profit community festival, which celebrates the local area and provides a showcase for everyone that is involved Arts, Music, Community and Commerce in Purley. Run by local volunteers, they are trying to raise funding from local people and organisations, and offering rewards ranging from discounted food and drinks during the festival, to great sponsorship deals, and the opportunity to meet VIPs during the opening of the show!
A health education forum in Central London: The London Health & Wellbeing Seekers Club is set to educate and provide a support network for busy professionals in Central London who are looking to make a positive change to their health. Localfunded enables the organisation to pre-sell discounted tickets to their events as well as engage with potential new customers.
A culinary, cultural hub in the heart of Vauxhall, London: The Yard is pop-up space that is set to offer a wonderful alternative to Vauxhall's clubbers and weekend brunch crowd. Set in a hidden, cobbled, fairy light-lit hackers yard, The Yard will welcome food, retail, art, events and music vendors. They are using Localfunded to gather the support of the local community to help make their exciting plans a reality. They have some amazing rewards too!
For More Information: www.localfunded.co.uk