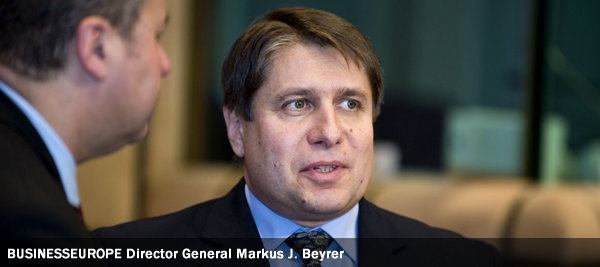 European Environment Ministers met today in Brussels to discuss preparations for the UN Climate Change conference which will take place in Paris in December.
BUSINESSEUROPE Director General Markus J. Beyrer commented: "The United Nations climate summit in December has to deliver an ambitious legally-binding agreement by committing all major economies. But as the new agreement expected in Paris is fast approaching, we are concerned that, at present, many crucial elements of the architecture of the new global deal remain unclear, in particular with the Intended Nationally Determined Contributions (INDCs) of the world's major emitters."
"We therefore urge Member States and the European Commission to mobilise their diplomatic corps around the world, in order to discuss the scope and content of INDCs with other governments through their bilateral contacts. We also take our responsibility to engage with our counterparts. Only through achieving transparent and comparable INDCs from all major economies, will we be in a position to build a meaningful agreement in Paris," he added.
Share this