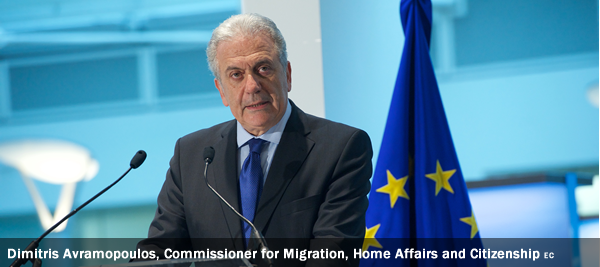 EU Home Affairs ministers asked the European Commission on Monday to consider suspension of the Schengen area for up two years, prolonging EU Member States border controls.
Under the Schengen Code, Member States can only introduce temporary border controls for two months, for unforeseeable events and six months, for foreseeable events. But under Article 26, controls can be prolonged for up two years if a Member State has "persistent serious deficiencies in the carrying out of external border control".
Now six Member States have introduced temporary controls. Germany, Austria, Sweden, Denmark, Norway and France. This one after November terrorist attacks in Paris. Austria and Germany should reintroduce free movement in May, however, under "the current, existing deadlines", the situation will be hardly "resolved", as Dutch Justice Secretary of State, Klaad Dijkhoof, stated.
"This year has not started easy, I'm not very optimistic", EU Commissioner for Home Affairs, Dimitris Avramopoulos, said to press. The decision puts more pressure on Greece, although ministers denied they discussed pushing the country out, as it has been threatened of being suspended from Schengen if Greece was not able to manage its borders.
Avramopoulos insisted that border controls was not the solution, but hotspots should be "fully operational in four weeks". A few hotspots are working in both, Italy and Greece. One in Lesvos and two in Sicily, Italy. Already 30, 000 people have reached European coasts in three weeks now, although the UN increases the number up to 46,000. The EU Commission said on a report at the end of the year,  3 million refugees would come to Europe until 2017. However, it is on its way to become a modest figure.