VRetreats is the new hotel brand from VOIhotels, a fabulous selection of exclusive luxury Italian hotels. The collection is perfect for lovers of Italian art, history, and culture, with each hotel possessing a strong personality and sense of place all set in historic buildings.

Currently comprising four properties in Rome, Venice, and Taormina, VRetreats plans to have 12 properties in the portfolio within the next three years, located in iconic Italian locations. Their aim is to grant visitors access to the beauty of Italy, the art of living well, beautiful landscapes and historical and cultural heritage.

Despite an incredibly difficult period for tourism, VOIhotels is committed to the promotion of Italy and its popularity with visitors internationally, hence the creation of VRetreats. Each of the properties have been selected for their character, aspects that VRetreats heightens by enhancing the nature of original facilities. They are oases of beauty embellished by features such as cloisters, internal gardens, and terraces where guests can reconnect with themselves and the surrounding environment.

Opening this summer: Venice
The most exciting addition to Venice is Ca' di Dio, a new five-star hotel in the heart of the city, designed by international architect and designer Patricia Urquiola. Located on the waterfront of the same name in the Arsenale area, the hotel is strongly connected to the fabric of the city, clearly recognisable in the property's materials, colours, finishes and inspirations. Local artisans have contributed to the furnishings with fabrics and glass that show the authentic soul of Ca' di Dio. The project will bring new life to the historic residence, built in the 16th century by architect Jacopo Sansovino. The renovation will result in 57 suites and nine Deluxe rooms, spread over three floors. Ca' di Dio will also have two restaurants, a small spa, as well as the typical internal courtyard-gardens and two splendid altane, typical Venetian terraces, overlooking the lagoon and the rooftops of the city.

Rome
In a secluded corner of Trastevere and a few steps from the Janiculum Hill, stands the Donna Camilla Savelli hotel, a 17th century jewel and former convent, designed by Francesco Borromini. Careful restoration to enhance its architecture has led to the creation of a hotel, inside which several historical and artistic elements blend harmoniously with the details of furnishings and style. The terrace overlooking The Eternal City and internal garden are spaces in which guests can relax and soak up the atmosphere of the hotel, which was the film set of Woody Allen's "To Rome with Love".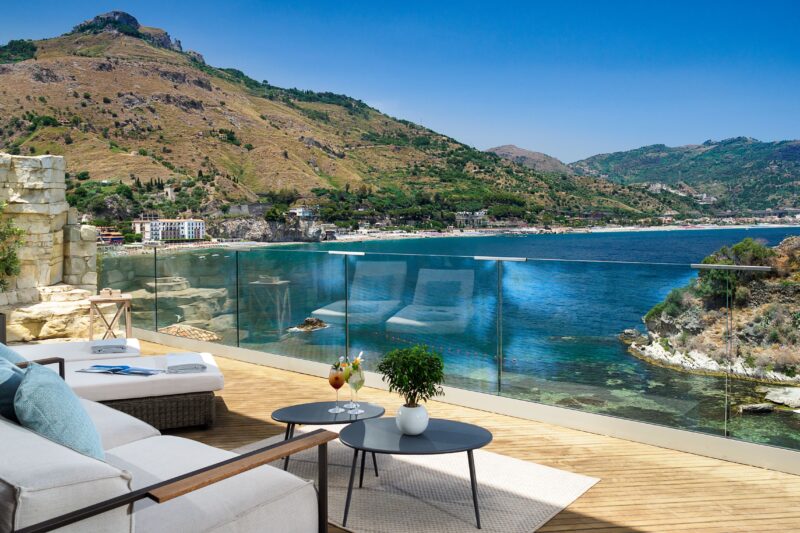 Taormina
In the splendid setting of Taormina, stand the Mazzarò Sea Palace and the Atlantis Bay hotels. Built on the cliff, both 5-star properties overlook the Bay of Sirens and have private access to the sea. Their large terraces offer beautiful views from the rooms, restaurants and shared areas.

Paolo Terrinoni, VOIhotels CEO, comments: "VRetreats is a strategic development plan for VOIhotels but also, and above all, for our country. It was a project we had been working on for some time and, after such a difficult year, the urgency of investing in unconventional Italian beauty has become even more acute. This collection with an international vocation, consistent in its philosophy and never homologated, will be our goal for the coming years: luxury hotels in iconic and multi-faceted locations, to experience authentic, innovative and impeccable hospitality".

For more information visit VRetreats
Share this